I've noticed over the months that there is a select group of people that seem to comment across the blogs in the Higher Education arena. I'm assuming that there are more individuals following the conversation as BlogHighEd is reporting over 250 RSS subscribers on their site and I've got slightly over 75 on a good day so somebody must be reading this along with the rest of the Higher Education blogs. What I enjoy most about reading blogs is the ability to toss my 2¢ into the discussion. I'll admit that I have a tendency to be a little outspoken.

Please Leave Your Comments Here
by ansy
One of the golden rules to becoming a good blogger is to be a good commenter and therefor contributor. Why is this you ask? Because if you leave meaningful comments on other blogs it might poke someone reading the comment to click on your name and visit your blog. So with that mind set, then leaving a comment is only beneficial to bloggers as it's a form of link-building. I challenge this! Comments provide great conversation and a lot of times what the blogger posted is incomplete and there are other details that can be added. A great example of this is my recent postTest Results: Comparing 11 Free Analytic Services. In this post I tested and rated quite a few free web analytic applications. Some comments suggested additional applications to test that I hadn't even thought of or knew about. Although I'll admit that I haven't tested them yet, I do plan to, the conversation was continued and additional information was shared.
I am addicted to knowledge and love to learn. One excellent way to learn is through communication and sharing ideas and knowledge.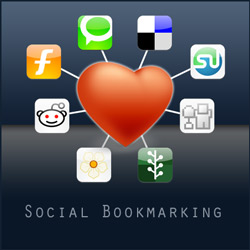 So what happens if you read a post and you have nothing to add, but you did gain from it or enjoyed the content? In my opinion commenting "great post", "thanks for sharing",or "I totally agree" isn't really worth anything unless you follow this up with more detail. Although those are warm fuzzes for the writer what does it really accomplish? I tend to stay away from these sort of comments. Of course that's just my opinion, and just like anyone else I like to have "nice post" comments. In the big picture isn't it more satisfying if someone votes up your content than writes a comment that doesn't add to the conversation? Well this is what social media is all about. There are lots of times that I read a post and I don't have anything to add, but it was a good post so I'll give it a Stumble thumb up (if I really like it a short review), and depending on what kind of content it is submit it to the appropriate social network to share. Each network is a little different and each has a slightly different audience, but all good content falls into worthy of Del.icio.us, StumbleUpon, Mixx, Digg, or Sphinn sometimes multiple and sometimes Twitter worthy. Human beings are social creatures after all.
As a blogger there are a few things that you can do to make this as easy as possible for your readers.
Setup a subscribe to comments option or an RSS feed of your comments definitely helps. WordPress has a great plug-in that I use that will let users Subscribe to Comments and this is definitely the easiest way to allow the conversation to continue. Co.mments.com is a nice service that allows you to track comments on blog posts by adding a java toolbar. A while back Brad Ward did a How To Tuesday explaining co.mments in more detail. The bottom line is this is an additional barrier that a reader has to know about to keep up with the conversation. There have been times when I haven't left a comment because I was looking for more insight and being honest with myself I wasn't going to come back to the post to check for a response.
Setup a social bookmarking widget is the easiest way to allow visitors to submit your content to social media sites. There are lots of WordPress plug-ins that will help you with this, but the two that really stand out above the pack are ShareThis and AddThis. Having one of these is as important to a blog site as setting up Feedburner! I also know for a fact that ShareThis and AddThis also have widgets for Typepad. Personally I'd go with ShareThis if you are split between the two and just want a decision made for you. If your visitor is tech savvy then they most likely have a social bookmarking toolbar such as Shareaholic, but once again this is an additional barrier that doesn't make your site user friendly.
So to all bloggers out there who lack the above mentioned functionality. I challenge you to step up and make your site more user friendly to encourage the conversation.
And to readers lets discuss and support the bloggers. Now that they have done their part to lower the barriers of communication let's learn from each other.